The Millennium Project: Quantum Reboot (Paperback)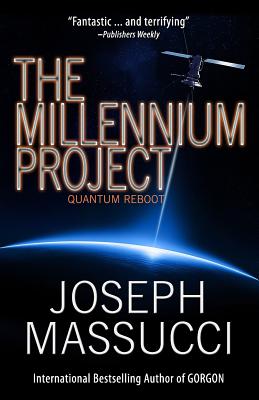 $14.99

Usually Ships Within a Week
This title is a nonreturnable book, so please make sure it is the right one!
Description
---
Massucci has given us a fascinating look at the possible downfall of western civilization should an evil cyber-genius have his way. In this many-level story, Russian hacking of our strategic defense satellite network is a mask for a much more insidious plan for boundless fortune and power.
Great characters abound: a very evil genius, a three-person highly trained special forces strike team, top computer and biotech scientists, and Anthony, a state-of-the-art quantum computer.
Despite some truly grotesque concepts that still haunt me, this is a captivating adventure, beautifully wrought with real characters involved in a fascinating struggle to the death to save themselves, their friends, and the country. A fast and consuming read.
-Amazon.com Review
Filled with vivid air disasters, high-tech intrigue and a roller-coaster race against an immutable deadline, The Millennium Project is a smart action-thriller, sure to please readers of Tom Clancy, Michael Crichton, Clive Cussler, and Ken Follett.
-Kirkus Reviews
"Fantastic ... and terrifying"
-Publishers Weekly