The Hard Stuff (Paperback)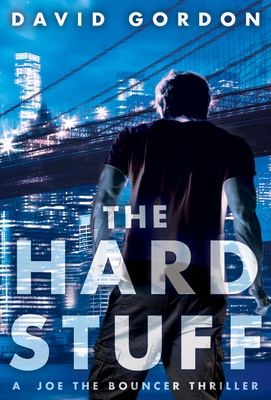 $16.00

Probably On Our Shelves Now! Wait for us to confirm availability.
Description
---
Ex-black-ops-specialist-turned-strip-club-bouncer Joe Brody has a new qualifica-tion to add to his resume: an alliance of New York City's mob bosses has deemed him its "sheriff." In the straight world, when you "see something" you "say something" to the law. In the bent world, they call Joe.
Still reeling from a particularly difficult operation, and having plummeted back into the drug and alcohol addiction that got him kicked out of the military as a re-sult, Joe has just managed to detox at the clinic of a Chinese herbalist when the mob bosses phone: they need Joe to help them swindle a group of opioid dealers (of all things). But these are no typical drug-ferrying gangsters. Little Maria, the head of the Dominican mob, has discovered that her new heroin suppliers belong to an al Qaeda splinter group, and that they're planning to use their drug funds to back their terrorist agenda. With Joe in command, the mob coalition must pull off an intricate heist that will begin in Manhattan's diamond district. At stake is not only their business, but the state of the world.
For readers who like a liberal dose of humor mixed with gritty crime, The Hard Stuff is a brilliant, action-packed thriller from a fresh virtuoso of the crime caper genre.