The Southern Living Community Cookbook: Celebrating food and fellowship in the American South (Hardcover)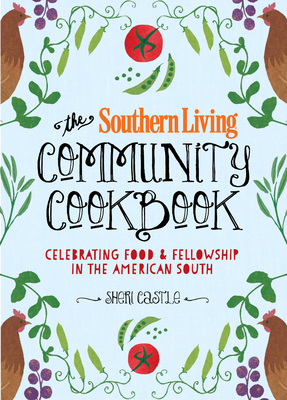 $29.95

Probably On Our Shelves Now! Wait for us to confirm availability.
Description
---

Southern food and food stories are bound together. This book will reflect people, regardless of where they come form, who claim Southern food as their own, whether for a lifetime or a mealtime. People feel deep affection for their local community cookbooks, especially those well-worn volumes that serve as a timestamp of a particular place and time. No other type of recipe collection is more generous, gracious, and welcoming. Before we give you a bite, we Southern cooks have to tell you about what we've made. Southern food is evocative, so our food and food stories are bound together in our communities. A memorable Southern cookbook holds good food and a good read, the equivalent of a brimming recipe box plus the scribbled notes and whispered secrets that cover the tips, advice, and stories that a generous cook shares with family members, friends, and neighbors. These recipes bring all sorts of cooks, recipes, and stories to a common table to bring readers a cookbook filled with good things to eat that have something to say.
About the Author
---
Sheri Castle is a writer who cooks and a cook who writes. She's known for her ability to see out the story behind Southern recipes and foodways. She has worked on multiple cookbook projects, as a solo author, collaborator, ghostwriter, and recipe tester. Her solo title, The New Southern Garden Cookbook, was named by the Southern Independent Booksellers Association as the best Southern cookbook of the year. It received a notable mention in the NY Times and was a recommended cookbook in the Washington Post. Sheri resides in Chapel Hill, North Carolina.

For over 40 years, Southern Living magazine has delivered definitive Southern food, decorating, and entertaining ideas to 16 million readers monthly, making it one of the most trusted lifestyle brands in the country. With thousands of Southern Living Test Kitchen-approved recipes in the archive, Southern Living publishes superior cookbooks with recipes guaranteed to yield successful, flavorful results.