The Neon Palm of Madame Melancon (Hardcover)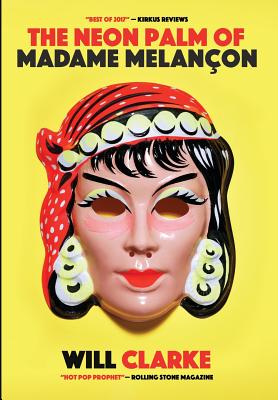 $29.99

Usually Ships Within a Week
This title is a nonreturnable book, so please make sure it is the right one!
Description
---
From the author of LORD VISHNU'S LOVE HANDLES and THE WORTHY comes a mind-bending mystery set in the city of New Orleans.
Corporate attorney, Duke Melan on, wrestles with twin emergencies that threaten his future. His employer, Mandala Worldwide, has unleashed a deepwater spill that could destroy the Gulf of Mexico. Meanwhile, his crime boss mother, Madame Melan on, has disappeared into the syrupy night. These two seemingly unrelated events are somehow quantumly entangled. Moreover, Duke discovers just how entangled they truly are when he comes face-to-face with what his pet-psychic sister calls, "a tear in the brocade of time."
THE NEON PALM OF MADAME MELAN ON takes readers behind a Louisiana backdrop of pollution and voodoo to explore Arthur C. Clarke's Third Law: "Any sufficiently advanced technology is indistinguishable from magic." What begins as a comic romp in the tradition of Cervantes, ends with breathtaking revelations about the mysteries of time, the tragedy of love, and the unexpected impact Clarke's Third Law will have on every aspect of our lives.