Deadly Invisible Enemies: Evil Resurrection (Paperback)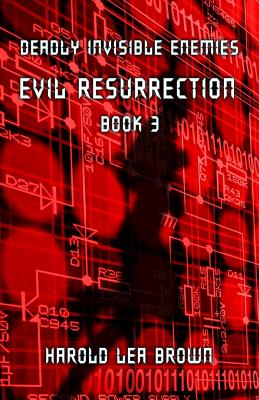 $17.99

Usually Ships Within a Week
This title is a nonreturnable book, so please make sure it is the right one!
Description
---
SECRETS HAVE DEADLY CONSEQUENCES, ESPECIALLY IN A DIGITAL WORLD.What if all things that happen in life-good and evil-are not random or coincidence, but really intentional cyber events? Kevin Albright is relocated to a foreign country, with a new identity. Trapped between the living and the dead, he's a lone wolf left to fight evil global cyber forces, and his past life demons, alone. His unrelenting search for the truth about what really happened to his family puts him on a collision course with enemies from his past as he uncovers a plot that will bring world superpowers to their knees.With no home country and uncertainty about whom he can trust, Kevin develops an elaborate plan to catch the deadly invisible enemies and stop their planned attack. As his plan unfolds, on the dark side of the World Wide Web, he learns the full scale of evil's resurrection-the reach and power of the Internet places the fate of ten percent of the world's population and seven world leaders in his hands. With the minutes counting down he unleashes a "cyber rendition," luring evil into his world and putting himself in its cross-hairs.