Lullaby Road: A Novel (Paperback)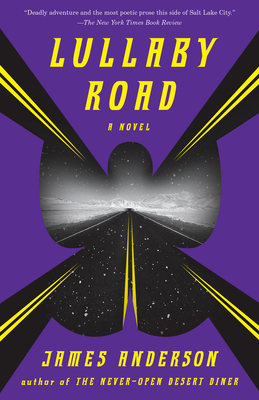 $17.00

Probably On Our Shelves Now! Wait for us to confirm availability.
Description
---
Winter has come to Route 117, a remote road through the high desert of Utah trafficked only by eccentrics, fugitives, and those looking to escape the world. Local truck driver Ben Jones, still in mourning over a heartbreaking loss, is just trying to get through another season of treacherous roads and sudden snowfall without an accident. But then he finds a mute Hispanic child who has been abandoned at a seedy truck stop along his route, far from civilization and bearing a note that simply reads "Please Ben. Watch my son. His name is Juan" And then at the bottom, a few more hastily scribbled words. "Bad Trouble. Tell no one.".
 
Despite deep misgivings, and without any hint of who this child is or the grave danger he's facing, Ben takes the child with him in his truck and sets out into an environment that is as dangerous as it is beautiful and silent. From that moment forward, nothing will ever be the same. Not for Ben. Not for the child. And not for anyone along the seemingly empty stretch of road known as Route 117.
About the Author
---
JAMES ANDERSON was born in Seattle, Washington and grew up in the Pacific Northwest. He is a graduate of Reed College, and received his MFA in creative writing from Pine Manor College. His first novel was The Never-Open Desert Diner. His short fiction, poetry, essays, and reviews have appeared in many magazines, including The Bloomsbury Review, New Letters, Solstice Magazine,
and others. He currently divides his time between Colorado and Oregon.
Praise For…
---
"Anderson rewards…with deadly adventure and the most poetic prose this side of Salt Lake City." -The New York Times Book Review 
 
 "As he did in his 2015 debut, "The Never-Open Desert Diner," James Anderson delivers an unconventional mystery melding near lyrical prose with a strong sense of atmosphere and an affinity for oddball characters… A sense of the menacing hangs over the plot of "Lullaby Road," and when violence erupts, it's expected, yet still surprising… Lullaby Road works well as a story about isolation, loss, parenting and predators… Anderson evocatively illustrates the beauty and harshness of Utah's high desert while also delving deep into the characters and their motives for living where they do." - The Associated Press
 
" There's power in creating a sympathetic narrator, and Anderson uses this power to make his points about redemption, about suffering, about unlikely beauty and the realities of being both good and bad…Anderson's prose is quick and sparse, but also building and rich, much like the desert in which he sets his narrative…Anderson offer's intrigue, suspense, a few good fist fights and some Mormon quips that would give Joseph Smith himself a hearty chuckle.  But it is his underlying thread about the human need to hide and to be found (and sometimes found out) that makes this novel such a pleasant detour from whatever road a reader is traversing.  This book is absolutely worth your time." - The Desert News
 
"James Anderson is definitely an author who can write. This lyrical and atmospheric novel takes readers to a unique place with characters of its own and embodies the author's superb storytelling skills…It reads more like a literary take on a beautiful land unique setting filled with unusual and sometimes comical characters…In a genre saturated with tough-talking heroes in New York and LA, a vulnerable character like Ben Jones in a setting like the Utah desert is a welcome addition to the shelf of any reader looking for an exceptional mystery read." —Mystery Tribune