The Shadows: A Novel (CD-Audio)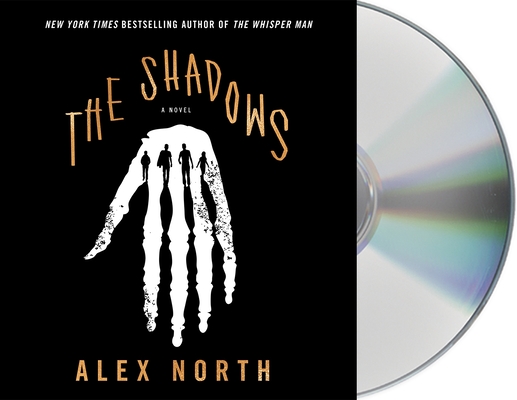 $39.99
Email or call for price.
Staff Reviews
---
**2021 Beltie Mystery Prize Nominee**
Oh wow, this was creepy good! Four friends, deep dark woods, and a desire to share dreams leads to a
horrific death and one mysterious disappearance. 25 years later it seems that the cycle is beginning
again. I read this late into the night, partly because I didn't want to go to sleep because I knew I'd dream
about what I had read and I didn't want to go there. Brrrrr. A perfect blend of psychological horror and
mystery. A great read for anyone who likes a good shiver!
— Pete
July 2020 Indie Next List
---
"Paul Adams may have left behind his hometown and the tragedy that happened 25 years ago, but as we know, 'The past is never dead. It's not even past.' The murder that has haunted him for so long comes roaring back into his life when there's a new killing and secrets are uncovered. Dreams really do come true, but this one may just kill Paul. Highly atmospheric and emotionally gripping, The Shadows is best read with all the lights on and well before you plan to go to sleep."
— Pamela Klinger-Horn, Excelsior Bay Books, Excelsior, MN
Winter 2022 Reading Group Indie Next List
---
"The best psychological thriller I've read in a long time. An intense look at lucid dreams; an intriguing take on a concept that previously has only really been explored in films. Don't expect The Whisper Man in this new kind of thriller."
— Stephanie Csaszar, Books Around the Corner, Gresham, OR
Description
---
"If you liked The Whisper Man, you'll love this. Alex North has crafted a second novel which is just as gripping as his first and even scarier. Hugely atmospheric and deliciously creepy, it's about how the past encroaches on the present, and how dreaming influences reality, until in the frightening world of The Shadows, it becomes harder and harder to tell one from the other... and the nightmare takes over."
– Alex Michaelides, author of the #1 New York Times bestseller The Silent Patient

The haunting new thriller from Alex North, author of the New York Times bestseller The Whisper Man

You knew a teenager like Charlie Crabtree. A dark imagination, a sinister smile--always on the outside of the group. Some part of you suspected he might be capable of doing something awful. Twenty-five years ago, Crabtree did just that, committing a murder so shocking that it's attracted that strange kind of infamy that only exists on the darkest corners of the internet--and inspired more than one copycat.

Paul Adams remembers the case all too well: Crabtree--and his victim--were Paul's friends. Paul has slowly put his life back together. But now his mother, old and suffering from dementia, has taken a turn for the worse. Though every inch of him resists, it is time to come home.

It's not long before things start to go wrong. Paul learns that Detective Amanda Beck is investigating another copycat that has struck in the nearby town of Featherbank. His mother is distressed, insistent that there's something in the house. And someone is following him. Which reminds him of the most unsettling thing about that awful day twenty-five years ago.

It wasn't just the murder.

It was the fact that afterward, Charlie Crabtree was never seen again...

A Macmillan Audio production from Celadon Books
About the Author
---
Alex North is the internationally bestselling author of The Whisper Man and The Shadows. He lives in Leeds, England, with his wife and son, and is a British crime writer who has previously published under another name.