Pinocchio (Paperback)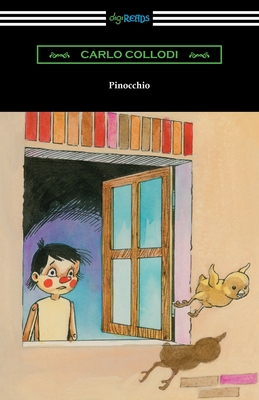 $6.99

Usually Ships Within a Week
This title is a nonreturnable book, so please make sure it is the right one!
Description
---
First published serially between 1881 and 1882, "Pinocchio" is the popular story of a wooden puppet who yearns to be a real boy. Set in the Tuscan region of Italy, "Pinocchio" is a story which has undergone numerous adaptations, even from the first serialization to its publication in book form. In the original serialization Pinocchio dies a gruesome death, however this ending was changed for the book to make it more suitable for children. Pinocchio begins life as a talking piece of pine that refuses to become the leg of a table. When given to the poor woodcarver Geppetto, the pine becomes a mischievous puppet boy named Pinocchio. Early in the story Pinocchio encounters a talking cricket who warns the puppet of the dangers of acting impetuously. This foreshadows the unfortunate sequence of circumstances that follows for Pinocchio is his journey. Over the course of the book Pinocchio encounters numerous distractions and obstacles which keep him from his true path towards the goodness that will result in him becoming a real boy. This classic children's tale is at once a mystical work of fantasy and a parable for good behavior. This edition is printed on premium acid-free paper.