Nancy (Hardcover)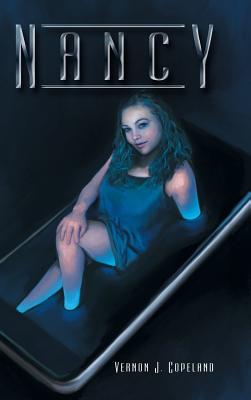 $23.99

Usually Ships Within a Week
This title is a nonreturnable book, so please make sure it is the right one!
Description
---
Nancy is a fantasy about a computer program that takes on a very humanlike character and is used to promulgate some deeds that are, in themselves, questionable. We do not deal with the technical aspects of how Nancy was created and how she is managed, even though the characters in the novel are concerned with this aspect of her being. The author had the idea for his book while trying to develop interesting topics about computer-associated activities. The science of robotics is advancing so fast that routine and mundane tasks will be accomplished by robotic technology in the future. While this technology is interesting and will be upon us in the not-too-distant future, it may not be completely appreciated when it begins to affect the workforce by taking over jobs that employ thousands of people. There will, however, be many technical positions created to maintain and operate these personal robots. This technology is already being used with self-driving automobiles. Nancy is creating her own world as she learns more and more about the environment in which she exists. This is one aspect of the field of robotics that is seldom discussed. Maybe this will create a new field in medicine that is concerned with the psychological aspects of robotic minds.
About the Author
---
Vernon Copeland was born during the Great Depression in 1931 in Oklahoma City, Oklahoma. He spent the first few years of his life on a farm with his grandparents. During his youth, he was very inquisitive and interested in many things. He wanted to grow up to be involved in flying and aerospace, and later in life, he succeeded by becoming an aerospace engineer and working on the space shuttle program at Vandenberg Air Force Base in California. He was in the US Air Force and spent a tour in Korea during the Korean War. He attended Central State College in Oklahoma and earned a bachelors of science degrees in physics and mathematics. He continued his education at the University of Southern California and received a masters of science degree in aerospace systems management. He retired from engineering in 1988. After retirement, he worked for a short time as an auto salesman and started a web design, hosting, and commercial server business that lasted about twelve years. He currently resides in Piedmont, Oklahoma.