Exotic Foods: A Kitchen and Garden Guide (Paperback)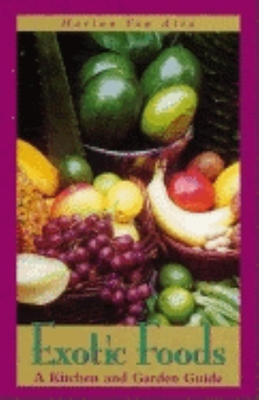 $9.95
Email or call for price.
Description
---
With over thirty years experience cultivating tropical and subtropical fruits and vegetables, author Marian Van Atta brings the exotic home in the second edition of this popular guide:
Learn how to take full advantage of year-round warm weather (or your sun porch or greenhouse if you live in a colder climate) and grow rare delights such as the Surinam cherry
Learn how to grow favorite American fruit trees (such as apples, pears, and peaches) that you never thought could grow in your subtropical backyard
Find sources for exotic edibles as well as valuable tips to keep them free of pests and producing for years
A wealth of sumptuous and nutritious recipes, including drinks, main courses, desserts, relishes, jams, and jellies, are sure to inspire you to serve your bounty. Whether you are a cook who likes to garden, a gardener who likes to cook, a plant enthusiast, or simply someone who loves good food, this thorough garden and kitchen guide is guaranteed to have something for you.