South of Heaven (Paperback)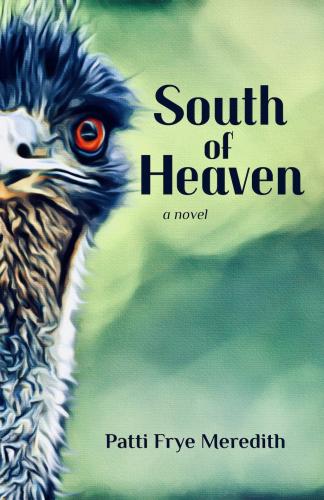 $17.95

Probably On Our Shelves Now! Wait for us to confirm availability.
Description
---
South of Heaven, set in Carthage, North Carolina in 1998, tells the story of two estranged sisters forced back under the same roof.
Fern McQueen has found peace in middle age despite worries over her troubled son and a beloved aunt whose mind is slipping away. But when Fern's past is resurrected, her peace is shattered. Meanwhile, her sister Leona's life in Raleigh begins to unravel when her doctor husband is accused of Medicaid fraud. To avoid humiliation and snubs from an unforgiving social set, Leona loads up her Lexus and heads for home—a place she vowed to leave forever.
With the Bill Clinton and Monica Lewinsky scandal playing out live on CNN, Fern and Leona's own secrets become front page news and the sisters find themselves at odds with grown children who feel betrayed by a lifetime of lies.
Miscommunications and slights, real and imagined, threaten to keep the sisters divided but the inexplicable bond of family, a widowed preacher in search of his own lost faith, and an unlikely business venture deliver rescue. South of Heaven is a testament to second chances and unexpected consequences.

About the Author
---
Patti Meredith grew up in Galax, Virginia. Most of her stories are set in the Blue Ridge Mountains, but her debut novel, South of Heaven, takes place in the North Carolina Sandhills where her family's roots run deep. After graduating from Virginia Tech with a degree in horticulture, she was fortunate to cultivate a career in television production. Patti holds an MFA in Creative Writing from the University of Memphis. Her stories have appeared in Appalachian Heritage, Still: The Journal, and Mulberry Fork Review. She has lived in Virginia, North Carolina, South Carolina, Alabama, Tennessee, and Louisiana and wouldn't take anything for the friends she's made along the way. Patti, her husband, Lee, and their Springer Spaniel, Maggie, are now settled in Chapel Hill.
Praise For…
---
Wise and funny, Patti Meredith's story of love and possibility and emus is about coming to terms with life's twists and turns and finding bits of Heaven wherever you are. An enchanting debut from a natural-born storyteller, you'll laugh and cry and find your heart just a little bigger by the last page.

--Sonja Livingston, author of Ghostbread

An astute and stunning novel. I am fascinated by the mix of comedy and sorrow, delivered by a keenly observant writer. Fern's sweeping emotions will linger in your mind. Vivid with the cadences of a particular time and place—North Carolina in the 1990's—South of Heaven presents a dazzling comparison of fiery, idealized, long-ago love, versus the more complex experience of love in middle age.

--Cary Holladay, author of Brides in the Sky: Stories and a Novella


With an impeccable ear for dialogue, an artist's eye for detail, and deep understanding of the push and pull of family, Meredith gives us South of Heaven—a celebration of growth and survival when confronted by mistakes and denial and, ultimately, how people can be transformed by acceptance and the astonishing surprises we should all be looking for. A beautiful read!

--Darnell Arnoult, author of Sufficient Grace and Galaxie Wagon


Both deeply Southern and completely universal, South of Heaven is a spellbinding read concocted from the perfect combination of family secrets and generational shame as well as the healing light of reconciliation and acceptance. A beautiful debut from a voice that is as fun to read as she is gifted.
-- Denton Loving, author of Crimes Against Birds

"I love this book! Lots of laugh out loud moments, Southernisms, lovable characters, serious themes. The novel captures a moment in the South when a small town finds itself understanding new ways to love, old prejudices lose their grip and secret shame shifts to acceptance. I cried! And yes I love Dean the most! The book also contains some powerful preaching about brokenness and healing, some of the best preaching I've heard in a long time. Dead honest, wry and funny, Patti Frye Meredith is a writer to watch."
--Marjorie Hudson, author of forthcoming Indigo Fields