Me and My Cars (Hardcover)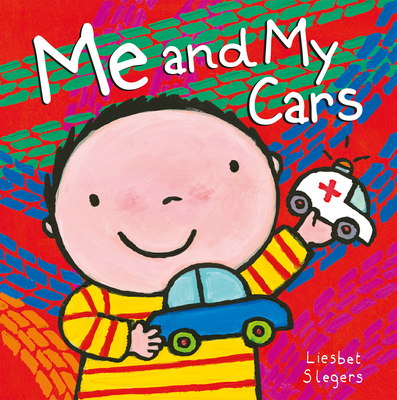 Interested in this title? Email us for more information!
Description
---
"Bright, boldly colored illustrations with thick outlines and cheery characters match the direct text's style....A book for car-loving kids." - Kirkus Reviews
Toot-toot Cars are everywhere. Some drive superfast, others are very big, some transport things and others have a siren. Which cars do you recognize?
A book filled with recognizable illustrations of the many vehicles around us. For toddlers ages 12 months and up, with a focus on the child's world.
About the Author
---
Liesbet Slegers (1975, Belgium) studied Graphics and Illustrations at the Saint-Lucas institute of Antwerp. She works as a fulltime graphic designer and illustrator. With her simple, recognizable style and vivid colours she knows how to attract the attention of every toddler. In her many books, Slegers frequently focuses on "the first experience of a toddler," a time she characterized as "exciting but also very scary! I try to help them with my books," she added, "and also try to give the parents or teacher some assistance!"