ANTHEM (Chump Change Edition) (Hardcover)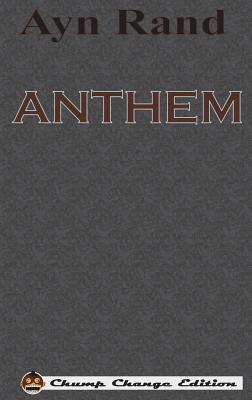 $11.25
Email or call for price.
Description
---
Unabridged version of ANTHEM by Ayn Rand, offered here for chump change. The story set in the dark ages where technology is planned and individuality is not allowed.
Rand developed the concept while living in Russia. This work was rejected by Rand's American publisher as, "the author does not understand..." Read the book and decide for yourself.
Table of Contents
PART ONE ........................................................................................................................ 3
PART TWO ....................................................................................................................... 9
PART THREE ................................................................................................................. 14
PART FOUR ................................................................................................................... 15
PART FIVE ..................................................................................................................... 16
PART SIX ........................................................................................................................ 17
PART SEVEN ................................................................................................................. 19
PART EIGHT .................................................................................................................. 22
PART NINE .................................................................................................................... 23
PART TEN ...................................................................................................................... 25
PART ELEVEN............................................................................................................... 27
PART TWELVE .............................................................................................................. 29