The Velveteen Rabbit: Hardcover Original 1922 Full Color Reproduction (Hardcover)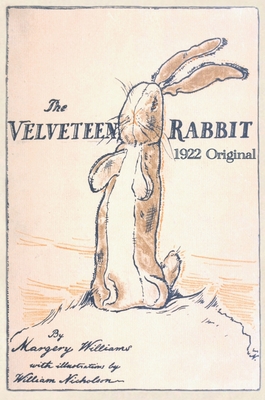 $15.77

Usually Ships Within a Week
Description
---
The Original 1922 full color edition of The Velveteen Rabbit, with the original text of Margery Williams and illustrated with the original art of William Nicholson. Beautifully reproduced from a century ago, this timeless classic has captivated readers for almost 100 years.
A story about becoming Real, "...because once you are Real you can't be ugly, except to people who don't understand."
A great gift for every child, or every baby shower, is this highly recommended classic story from years ago. The full story is included here, with all color illustrations, in this slim volume, provided at an affordable price.