Coral's Quest (Hardcover)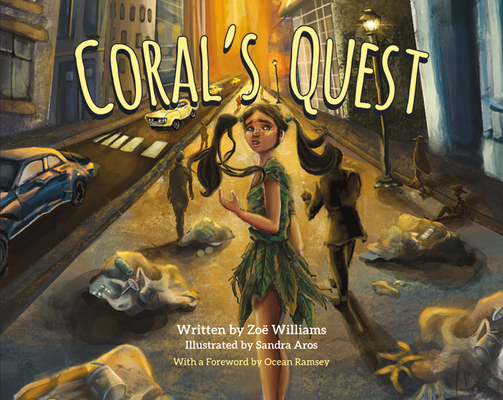 $16.95
Email or call for price.
Description
---
Once there was a hammerhead shark named Coral. Her skin was a silky grey, she had beautiful fins, and her eyes were a sparkly blue. Coral lived in the Caribbean Sea. Coral was a happy shark, but one day she noticed her home wasn't as pretty as it used to be.
With this enchanting beginning, Coral's Quest introduces us to an underwater world where sharks and ocean life are under constant threat from environmental destruction. This essential and timely book highlights the capacity of humans to pollute the planet ƒ''"ƒ''€ƒ''" but also their ability to fix it, too.
When Coral accidentally eats a plastic bag, she has no idea that she is setting into motion a chain of events that will turn her into a human and force her to learn difficult lessons about what it means to be a global citizen. Blending magic with our real-life environmental issues, Coral's Quest urges readers to think about how their actions affect all living creatures ƒ''"ƒ''€ƒ''" both under the sea and on land.