Blood on the Tracks 13 (Paperback)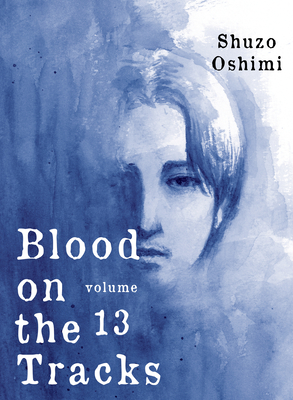 $12.95

Usually Ships Within a Week
Description
---
"If you enjoyed Oshimi's previous work with "The Flowers of Evil", and you enjoy dark storylines with twisted characters, you'll no doubt enjoy "Blood on the Tracks"! Recommended!" - Neo Tokyo 2099

It's been 20 years since his mother told Seiichi that she renounced motherhood, since she thanked him for being a killer, since he tried to strangle her there in the courtroom—and somehow he made it through. Living alone, working the night shift at a commercial bakery, barely speaking to his father, Seiichi's life is solitary and empty, and he likes it that way. But nothing lasts forever...

The grand preface is over—and now the real story begins!!
About the Author
---
Only in his late-thirties, Shuzo Oshimi is already considered a seasoned veteran of the Japanese comics community. Winner of the most important comics awards for newcomers, the Tetsuya Chiba Award in 2001, Oshimi has been penning quirky slice-of-life dramas now for over a decade for major manga publishers including Kodansha. After drawing nine series, Oshimi's star began to rise in 2008 with the release of his first hit, Drifting Net Cafe. This horror-themed homage to the legendary Kazu Umezzo work, Drifting Classroom, was adapted into a live-action series, and propelled Oshimi onto an international stage. He would soon reach new heights in 2009 with The Flowers of Evil.
As to date he has over 13 works which include serializations and art contributions.