Perpetual West (MP3 CD)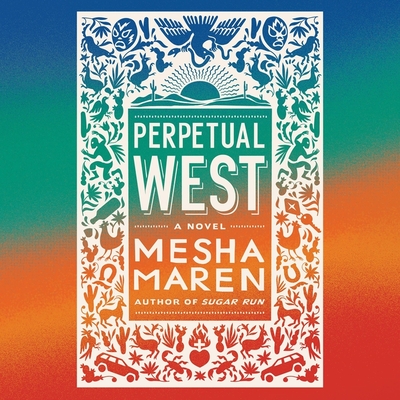 $41.99
Email or call for price.
Description
---
The riveting, brilliant new novel by the critically-acclaimed author of Sugar Run Perpetual West is an ambitious novel rendered in striking, sensual prose. Maren creates a vivid, precise, and complex sense of place; she shows us how cultural and physical geography shape who we are, what we do, and how the world understands us. --Dana Spiotta, author of Wayward When Alex and Elana move from small-town Virginia to El Paso, they are just a young married couple, each the other's best friend, intent on a new beginning. Born in Mexico but adopted by white American Pentecostal parents, Alex is hungry to learn about the place where he was born. He spends every free moment across the border in Ju rez--perfecting his Spanish, hanging with a collective of young activists, and studying Mexican professional wrestling, lucha libre, for his graduate work in sociology. Though Elana has enrolled at the local university as well, she feels disillusioned by academia and struggles to find her place in their new home. She also has no idea that Alex has fallen in love with Mateo, a lucha libre fighter. When Alex goes missing and Elana can't determine whether he left of his own accord or was kidnapped, it's clear that neither of them is able to face who they really are. Spanning their journey from Virginia to Texas to Mexico, Mesha Maren's thrilling and fiercely intelligent follow-up to Sugar Run takes us from missionaries to wrestling matches to a luxurious cartel compound, and deep into the psychic choices that shape our identities. A sweeping novel that tells us as much about America and Mexico as it does about our own natures and desires, Perpetual West is an utterly engaging look at the false divide between high and low culture, and a suspenseful story of how harrowing events can bring our true selves to the surface. To learn more, click here to read the Maximum Shelf review of Perpetual West and interview with author Mesha Maren, from Shelf Awareness.