Kill Switch: The Rise of the Modern Senate and the Crippling of American Democracy (Compact Disc)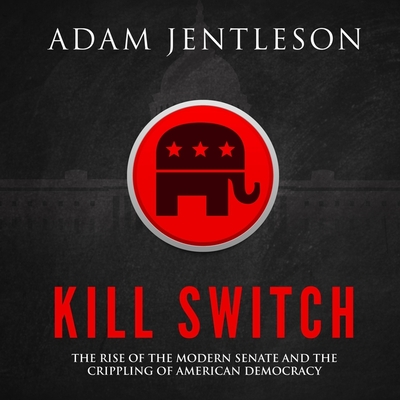 $24.99
Email or call for price.
Description
---
An insider's account of how politicians representing a radical minority of Americans are using the greatest deliberative body in the world to hijack our democracy. Every major decision governing our diverse, majority-female, and increasingly liberal country bears the stamp of the US Senate, yet the Senate allows an almost exclusively white, predominantly male, and radically conservative minority of the American electorate to impose its will on the rest of us. How did we get to this point? In Kill Switch, Adam Jentleson argues that shifting demographics alone cannot explain how Mitch McConnell harnessed the Senate and turned it into a powerful weapon of minority rule. As Jentleson shows, since the 1950s, a free-flowing body of relative equals has devolved into a rigidly hierarchical, polarized institution, with both Democrats and Republicans to blame. The current GOP has merely used the methods pioneered by its predecessors, though to newly extreme ends. In a work for fans of How Democracies Die and even Master of the Senate, Jentleson makes clear that, without a reevaluation of Senate practices--starting with ending the filibuster--we face the prospect of permanent minority rule in America.