A Twist in Time: A Novel (Kendra Donovan Mystery Series) (Hardcover)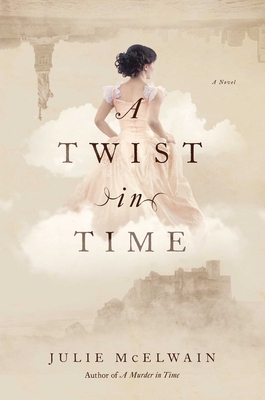 $25.95
Email or call for price.
Other Books in Series
This is book number 2 in the Kendra Donovan Mystery Series series.
Description
---
When Kendra Donovan's plan to return to the 21st century fails, leaving her stranded in 1815, the Duke of Aldridge believes he knows the reason—she must save his nephew, who has been accused of brutally murdering his ex-mistress.

Former FBI agent Kendra Donovan's attempts to return to the twenty-first century have failed, leaving her stuck at Aldridge Castle in 1815. And her problems have just begun: in London, the Duke of Aldridge's nephew Alec—Kendra's confidante and lover—has come under suspicion for murdering his former mistress, Lady Dover, who was found viciously stabbed with a stiletto, her face carved up in a bizarre and brutal way.

Lady Dover had plenty of secrets, and her past wasn't quite what she'd made it out to be. Nor is it entirely in the past—which becomes frighteningly clear when a crime lord emerges from London's seamy underbelly to threaten Alec. Joining forces with Bow Street Runner Sam Kelly, Kendra must navigate the treacherous nineteenth century while she picks through the strands of Lady Dover's life.

As the noose tightens around Alec's neck, Kendra will do anything to save him, including following every twist and turn through London's glittering ballrooms, where deception is the norm—and any attempt to uncover the truth will get someone killed.
About the Author
---
Julie McElwain has freelanced for numerous publications from professional photography magazines to those following the fashion industry. Currently, Julie is West Coast Editor for Soaps in Depth, a national soap opera magazine covering the No. 1 daytime drama, The Young and the Restless. Her other Kendra Donovan mysteries—A Murder in Time, A Twist in Time, Caught in Time, and Betrayal in Time—are also available from Pegasus Crime. Julie lives in Long Beach, CA.
Praise For…
---
"Readers of Regency romances or FBI thrillers are sure to love A Twist in Time by Julie McElwain, an inventive mix of the two genres. With its rapid pacing, slew of interesting characters and time travel, A Twist in Time is riveting. Anyone who enjoys the unusual is sure to enjoy Agent Kendra Donovan's adventures."
— Shelf Awareness

"McElwain gives an honest and gritty portrayal of old London, along with the gossip and scandal of the upper class. A Twist in Time is an old-fashioned murder mystery with a modern twinge, a strong and stubborn heroine, delightful characters, and twists that kept me intrigued until the thrilling reveal at the end."
— San Francisco Book Review

"If you are tired of reading typical mystery novels, A Twist in Time by Julie McElwain might be the remedy. The novel and the series have plenty to offer: a captivating plot, an easy language which make the ready experience go smoothly, and a host of interesting characters. If you want something entertaining, this is a good pick!"
— Mystery Tribune

"If the Outlander series were written by Lisa Gardner, this would be the result. A tense page-turner with an excellent dose of feminism, social commentary, and badassery."
— Criminal Element

"Engrossing and enjoyable. The book is fast and fun to read, and watching a modern FBI agent try to solve crimes without any 21st-century tech to help is intriguing."
— Historical Novels Review

"A treasure."
— Library Journal

"A smartly entertaining sequel to A Murder in Time. With its engaging characters, vivid and authentic settings, and intriguing mystery, this is the kind of book the reader wishes wouldn't end."
— Mystery Scene