Fruits!: A Fruit Cookbook with Delicious Recipes for Cooking with Fruits (2nd Edition) (Paperback)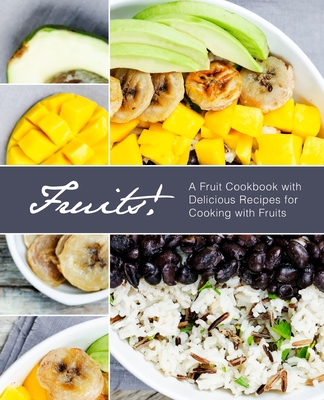 $8.99

Usually Ships Within a Week
This title is a nonreturnable book, so please make sure it is the right one!
Description
---
The Best of
Fruits
Get your copy of the best and most unique Fruits recipes from BookSumo Press Come take a journey with us into the delights of easy cooking. The point of this cookbook and all our cookbooks is to exemplify the effortless nature of cooking simply. In this book we focus on Fruits.
Fruits
is a complete set of simple but very unique Fruity recipes. You will find that even though the recipes are simple, the tastes are quite amazing. So will you join us in an adventure of simple cooking? Here is a Preview of the
Fruits
Recipes You Will Learn:
Berry Fruity Salsa
Crackers and Blueberries
Thursday's Blueberry Orange Chicken
Whipped Pecan Buttery Berry Dessert
Homemade Blueberry Jam
Blueberry Brunch
Apricot Leather
Traditional Pavlova
Kansas Lemonade
Lancaster Strawberries
Strawberry Party Platter
Fruity Cold Soup
Easy Strawberry Torte
Saturday Night Pudding
How to Make Strawberry Buckle
Grace's Strawberry Jam
Northern California Lemonade
5-Ingredient Strawberry Crisp
Perfect Strawberry Topping
Zanzibar Pie
Much, much more
Again remember these recipes are unique so be ready to try some new things. Also remember that the style of cooking used in this cookbook is effortless. So even though the recipes will be unique and great tasting, creating them will take minimal effort Related Searches: fruit cookbook, fruit recipes, strawberry cookbook, fruit cook book, apricot cookbook, apricot recipes, strawberry recipes.