Things We Didn't Talk about When I Was a Girl: A Memoir (Compact Disc)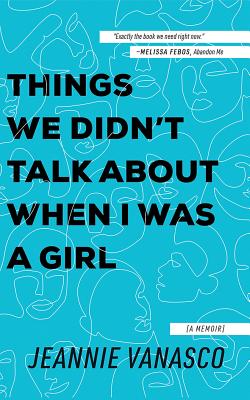 $34.99
Email or call for price.
Staff Reviews
---
I feel like I read this book in a fever - I was stunned and exhilarated when I finished. When I first learned the premise of this memoir I was taken aback, and more than a little hesitant to read it. But what I found was compelling writing within a conversational style. This book is for lovers of memoir, readers searching for more nuance in #MeToo discussions, and victims of sexual assault addressing their own confusion of anger and regret.
— Johanna
Description
---
"It's hard to overstate the importance of this gorgeous, harrowing, heartbreaking book, which tackles sexual violence and its aftermath while also articulating the singular pain of knowing -- or loving, or caring for, or having a history with -- one's rapist. Vanasco is whip-smart and tender, open and ruthless; she is the perfect guide through the minefield of her trauma, and ours." --Carmen Maria Machado in Bustle
A Most Anticipated Book of Fall at Time, NYLON, Bustle, Pacific Standard, The Millions, Publishers Weekly, Chicago Tribune and more
Jeannie Vanasco has had the same nightmare since she was a teenager. She startles awake, saying his name. It is always about him: one of her closest high school friends, a boy named Mark. A boy who raped her.
When her nightmares worsen, Jeannie decides--after fourteen years of silence--to reach out to Mark. He agrees to talk on the record and meet in person. "It's the least I can do," he says.
Jeannie details her friendship with Mark before and after the assault, asking the brave and urgent question: Is it possible for a good person to commit a terrible act? Jeannie interviews Mark, exploring how rape has impacted his life as well as her own. She examines the language surrounding sexual assault and pushes against its confines, contributing to and deepening the #MeToo discussion.
Exacting and courageous, Things We Didn't Talk About When I Was a Girl is part memoir, part true crime record, and part testament to the strength of female friendships--a recounting and reckoning that will inspire us to ask harder questions and interrogate our biases. Jeannie Vanasco examines and dismantles long-held myths of victimhood, discovering grace and power in this genre-bending investigation into the trauma of sexual violence.