1984 (Oberon Modern Plays) (Paperback)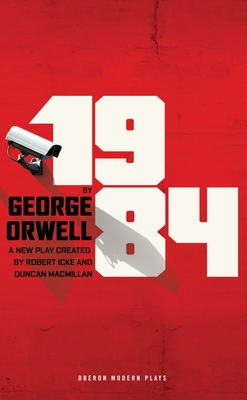 $14.95
Email or call for price.
Staff Reviews
---
Two words: BIG BROTHER. There is no greater book about governmental overreach. This book champions individualism while citing the dangers of an ever-watchful state. Absolutely haunting. Will make you constantly question the world.
— Carlie
Description
---
April, 1984. Winston Smith, thinks a thought, starts a diary, and falls in love. But Big Brother is watching him, and the door to Room 101 can swing open in the blink of an eye.
Its ideas have become our ideas, and Orwell's fiction is often said to be our reality. The definitive book of the 20th century is re-examined in a radical new adaptation exploring why Orwell's vision of the future is as relevant as ever. An edited and updated version of the script of this critically acclaimed adaptation, to tie in with the new Broadway production.