The Berry Bible: With 175 Recipes Using Cultivated and Wild, Fresh and Frozen Berries (Paperback)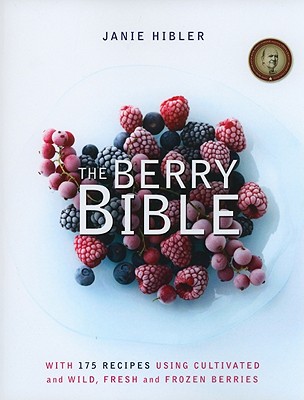 $17.95
Email or call for price.
Description
---
Few foods capture the sweetness of nature like fresh berries, whether eaten straight off the bush or baked to perfection beneath a flaky crust. Now berry lovers can maximize their enjoyment with The Berry Bible, the new offering from James Beard Book Award-winning author Janie Hibler.
Part encyclopedia, part cookbook, The Berry Bible begins with an explanation of the health benefits of nutrient-rich berries and goes on to profile dozens of important culinary berries and berrylike fruits in the vibrantly illustrated A-to-Z Berry Encyclopedia. Tips on how to remove berry stains and freeze for the off-season pave the way for 175 delectable recipes that use cultivated, wild, fresh, and frozen berries.
From Blackberry-Blueberry Cardamom Muffins, Mango-Raspberry Summer Soup, and Boysenberry Applesauce to Blackberry-Port Lamb Shanks, Almond-Gooseberry Cream Pie, and The Perfect Strawberry Shortcake, these succulent dishes are sure to garner The Berry Bible a permanent spot in any kitchen.