Find Him (Hardcover)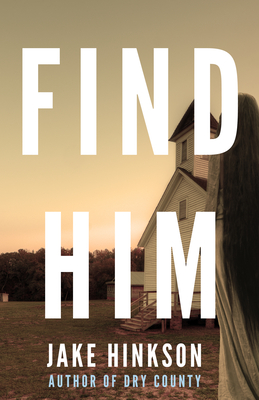 $26.99

Probably On Our Shelves Now! Wait for us to confirm availability.
Staff Reviews
---
If you're tired of those puffed-up wonder bread books of 600, 700, pages then here's the book for you. At only 292 pages it's the tight, every word matters, story of an eighteen year old girl named Lily whose fiancé, Peter Cutchin, has disappeared and no one cares. not her father, the Pentecostal minister in town trying to reconcile his daughter's pregnancy with his diminishing respect within the congregation. Not the police who believe he just got cold feet and took off. But Lily knows better and with the help of an uncle she barely knows she begins to learn more about the dark underworld around her than she really cares too. But to save Peter she is willing to do almost anything. Tight! Tight! Tight! And, oh, so good.
— Pete
Description
---
A stubborn teenager and her estranged uncle descend into the Arkansas underworld to track down her missing fianc , in a riveting literary noir perfect for fans of Daniel Woodrell and Mare of Easttown. Up until now, 18-year-old Lily Stevens has always been the perfect daughter of a Pentecostal preacher, but her insular Arkansas congregation is scandalized when Lily announces she's pregnant with the baby of Peter Cutchin, a young man in the church. When Peter disappears before they can get married, Lily's life is thrown into even greater turmoil. Everyone in their small town, including Peter's furious mother, thinks the boy has simply run off and abandoned her, but Lily, furiously headstrong and determined to find the father of her child, refuses to believe it. Help comes in the unlikely form of Allan Woodson, an uncle that her family will not acknowledge but a man who may know where to begin looking for Peter. Their search will lead them out of Lily's safe world of the church and into the darkest corners of the criminal underworld on the Arkansas/Tennessee border, where neither Allan nor Lily can foresee the unsettling secrets they will uncover.