Mr. Penumbra's 24-Hour Bookstore (Hardcover)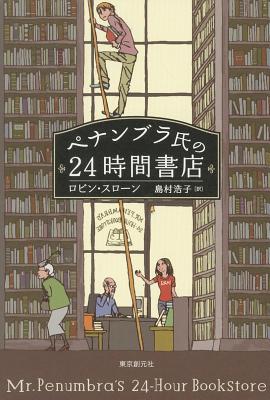 Interested in this title? Email us for more information!
Staff Reviews
---
This is one of the most enjoyable books I've ever read, plus it's one of the very few I can recommend to everyone from the ages of 12 to 112. Great plot, great dialogue, characters you want for friends, with a nice message at the end. So very nice, and it glows in the dark.
— Pete
October 2012 Indie Next List
---
"Booksellers and book lovers alike will adore charming Mr. Penumbra and his towering stacks of mysterious, code-filled tomes, as well as the array of eccentric old men that make up the store's late-night clientele. I now want to keep a log of our bookshop's customers by Mr. Penumbra's criteria: 'You must keep precise records of all purchases. Time. Amount. The customer's appearance. His state of mind. How he asks for the book. How he receives it. Does he appear to be injured. Is he wearing a sprig of rosemary on his hat. And so on.' Wonderful!"
— Andrea Aquino, Bookshop Santa Cruz, Santa Cruz, CA