Crystal Silence (Paperback)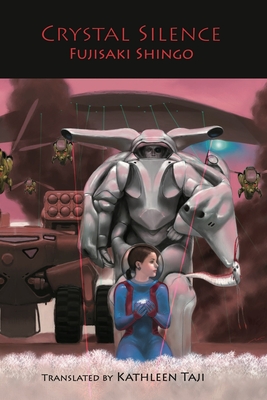 $19.00

Usually Ships Within a Week
This title is a nonreturnable book, so please make sure it is the right one!
Description
---
It is 2071, and Mars is being slowly terraformed by many nations often cooperating in an uneasy truce that reflects tensions back on Earth. The water of the polar ice cap, the most important resource for all the Mars colonies, is jointly controlled by the US, China, Japan and Russia, and doled out to the second-tier colonizing groups (Europe, Canada, Australia, India) only grudgingly. A military build-up is under way as different groups jockey for control of this all-important resource, and then the bodies of what appear to be intelligent aliens are found under the Martian ice.
Saya Askai is dispatched from Earth in realtime, separating herself from the virtual reality network that encompasses civilization, to investigate... and finds herself in a battleground of cyborgs, virtual reality plagues, and Schwarzchild traps that she may only be able to navigate through safely with the help of people who probably don't exist...
Originally published in 1999, Crystal Silence was promptly voted the best Japanese SF novel of the year in the annual poll run by Hayakawa SF Magazine.