Invisible Girl (Paperback)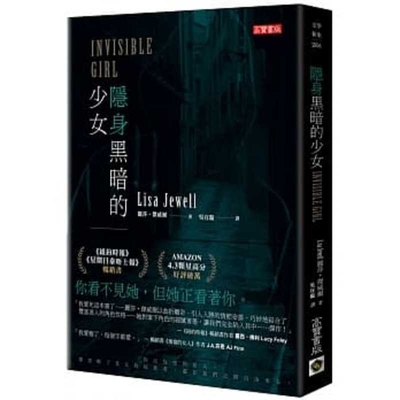 Email books@fearrington.com or call for price (919) 542-3030
Staff Reviews
---
What a great psychological thriller! Too often this genre falls flat for me as so many of the stories seem the same but this one upped the ante big time. 
A young man, a teacher living in his aunt's spare room, is accused of a crime, but what kind of crime? Murder? There's no body found. All the evidence is circumstantial. Still, it could have happened... but, but, but... 
I couldn't put the darned thing down.
— Pete
**2021 Beltie Mystery Prize Nominee**
I love a good psychological thriller now and then and this one certainly fits the bill. It is a serious head scratcher that had me guessing all the through about a crime that may, or may not, have happened. I mean we know something happened but what? And why did it have to almost ruin more than one life? This is the perfect example of is a crime really a crime if there is no evidence. Also, it has a nice ending which is such a rarity that I almost didn't believe it. I even re-read the last chapter over again to make sure I didn't miss a body or two.
— Pete
November 2020 Indie Next List
---
"Lisa Jewell has become one of my absolute favorite thriller authors. She's an automatic must-read for me and should be for everyone who loves dark, twisty thrillers. This latest is no exception. In fact, she just keeps getting better and better! If you haven't read her yet, start with Invisible Girl — I guarantee you won't be able to put it down!"
— Becky LeJeune, BookBar, Denver, CO