The Song of Achilles (Paperback)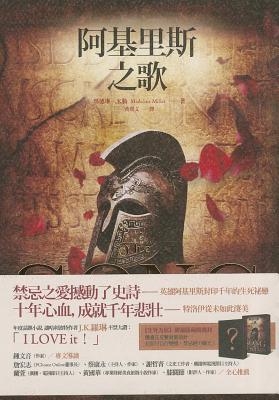 Interested in this title? Email us for more information!
Special Order
This title is a nonreturnable book, so please make sure it is the right one!
Staff Reviews
---
Wow! Such a page turner. Yes! The Trojan War is engrossing. Would read over 100 pages in the tub at a time.
At times witty and riveting, Miller retells this tale beautifully. A+ for making "ancient" history alive again.
— Keebe
March 2012 Indie Next List
---
"It's a daunting effort to recast an ancient tale, but classics scholar Miller proves that she is worth of the task with this finely wrought debut grafted from the historical root of the Trojan War. By focusing on Achilles' near-fatherly love for Patroclus, we see an intimate side of the great Achilles, long overshadowed by Homer's portrayal of his exploits in war and his 'great rage' against the Trojans. Miller's homage to The Iliad is sharp and strengthened by her knowledge and exquisite prose."
— Robert A. Geake, Brown University Bookstore, Providence, RI
Fall '12 Reading Group List
---
"It's a daunting effort to recast an ancient tale, but classics scholar Miller proves that she is worthy of the task with this finely wrought debut grafted from the historical root of the Trojan War. By focusing on Achilles' near-fatherly love for Patroclus, we see an intimate side of the great Achilles, long overshadowed by Homer's portrayal of his exploits in war and his 'great rage' against the Trojans. Miller's homage to The Iliad is sharp and strengthened by her knowledge and exquisite prose."
— Robert A. Geake, Brown University Bookstore, Providence, RI