Riding with Evil: Taking Down the Notorious Pagan Motorcycle Gang (MP3 CD)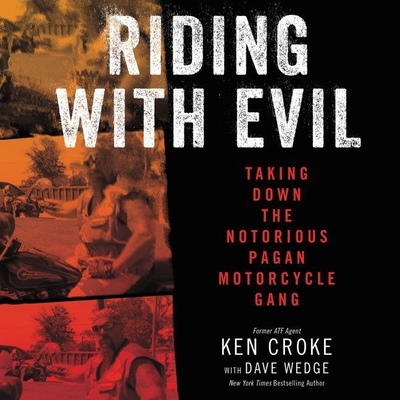 $41.99
Email or call for price.
Description
---
Sons of Anarchy meets The Departed in this fast-paced, high-wire act memoir from former ATF agent Ken Croke, the first federal agent in history to go undercover and successfully infiltrate the infamous--and infamously violent--Pagan Motorcycle Club, a white supremacist biker gang.
Longtime ATF agent Ken Croke had earned the right to coast to the end of a storied career, having routinely gone undercover to apprehend white supremacists, gun runners, and gang members. But after a chance encounter with an associate of the Pagan Motorcycle Gang created an opening, he transformed himself into Slam, a monstrous, axe-handle wielding enforcer whose duty was to protect the leadership mother club at all costs. He befriended the club's most violent and criminally insane members and lived among them for two years, covertly building a case that would eventually take down the top members of the gang in a massive federal prosecution, even as he risked his marriage, his sanity, and his life. With today's law enforcement largely moving toward the comparative safety of cyber operations, it became one of the last of its kind, a masterclass in old school tactics that marked Croke as a dying breed of undercover agent and became legendary in law enforcement.
Now for the first time, Croke tells the story of his terrifying undercover life in the Pagans--the unspeakable violence, extremism, drugs, and disgusting rituals. Written with bestselling crime writer Dave Wedge and utilizing the exclusive cooperation of those who lived the case with him, as well as thousands of pages of court files and hours of surveillance tapes and photos, Croke delivers a frightening, nail-biting account of the secretive and brutal biker underworld.